Design Toolkit
In early 2015, THE MEME began developing a set of design thinking tools gleaned from their extensive history in experience design and user research. The resulting set of tools are called "THE MEME Toolkit," available for download at thememedesign.com. I was responsible for the visual design (vs. the content) of all the toolkit materials.
Graphic Design
Each tool (in PDF format) describes the tool's background, offers a step-by-step guide, and provides a case study example. A set of icons distinguishes them at a glance and two colors are used to differentiate between tools with a time component and those without.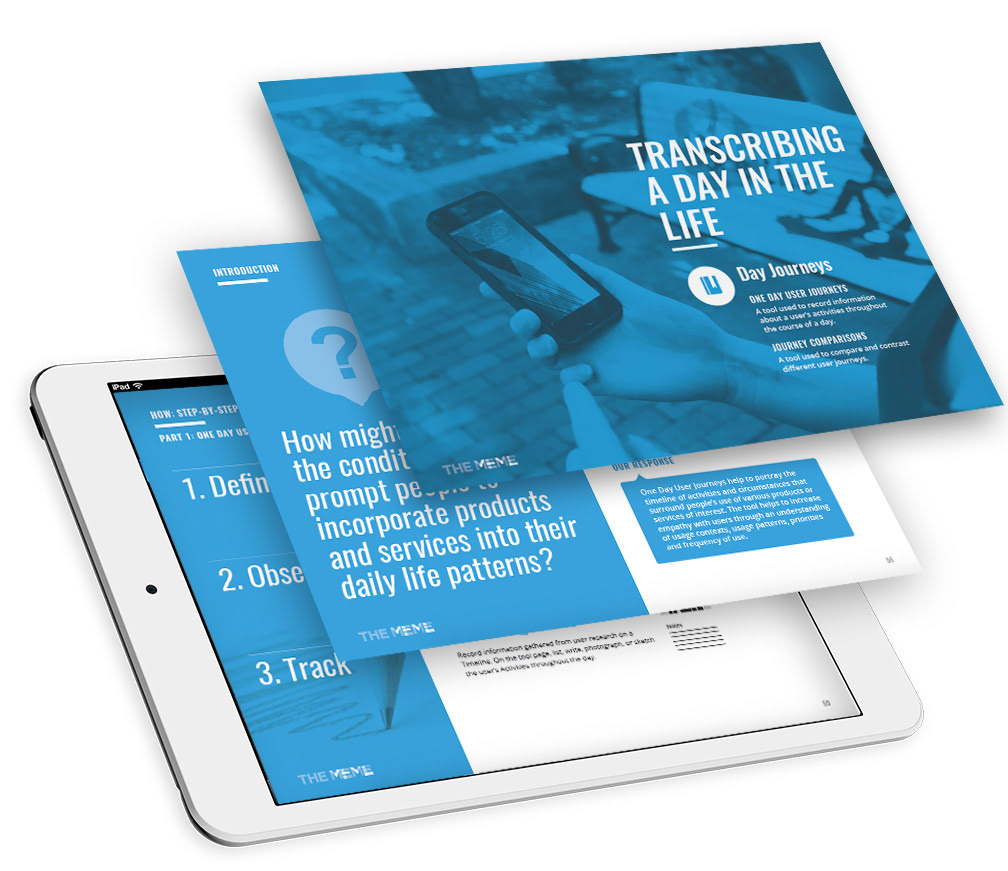 Toolkit Workshops

In addition to visual design, I led design workshops on the toolkit with two of my colleagues. Past workshops have been held for Industry Lab and Dat Ventures.