Design Guidelines
THE MEME was asked to provide design direction for a vitals-sensing device called "SleepSense" and its associated app. As a team, we recruited ten participants for this study, interviewed them at intervals, and instructed them on how to report their device and app use. We then applied the user insights to a set of design guidelines and UI designs for the next version of the app. I led the visual design of the Welcome Packets and Executive Summary (excerpts below) and contributed to interface design.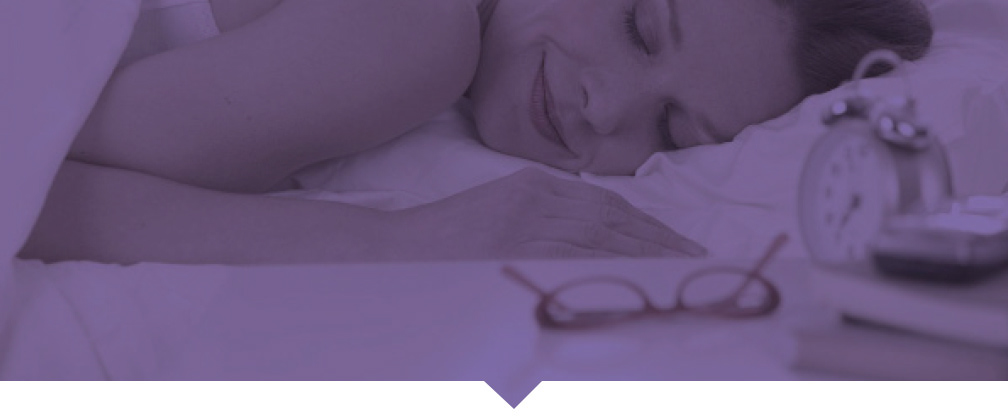 User Orientation
To orient the participants, we created a Welcome Packet for each user that contains a set of pocket-sized cards with instructions on how to document their use of SleepSense for three weeks. I led the visual design of the Welcome Packet, with contributions from team members.
Understanding Approaches to Sleep
After a few weeks of checking in with our users, we discovered that certain times of the day are more opportune for the app to deliver tips to our users. Our users also, as a whole, fell into two modes of use: problem-solving and health tracking. This phase of the project was led by a design strategist.

Understanding the Existing "SleepSense" App
After examining the nature of sleep and how people thought about sleep, we turned to understanding the SleepSense app. In addition to improving the interface, the client wanted to focus on the effectiveness of sleep tips. Participants used a UX app called "Experience Fellow" to report their perception of tip helpfulness.
Design Guidelines & Concepts
After arriving at user insights, we applied them to the development of UI concepts and design guidelines. As a team, we brainstormed ways to improve the app experience, to use familiar metaphors for sleep, and to deliver tips to users in a more effective way.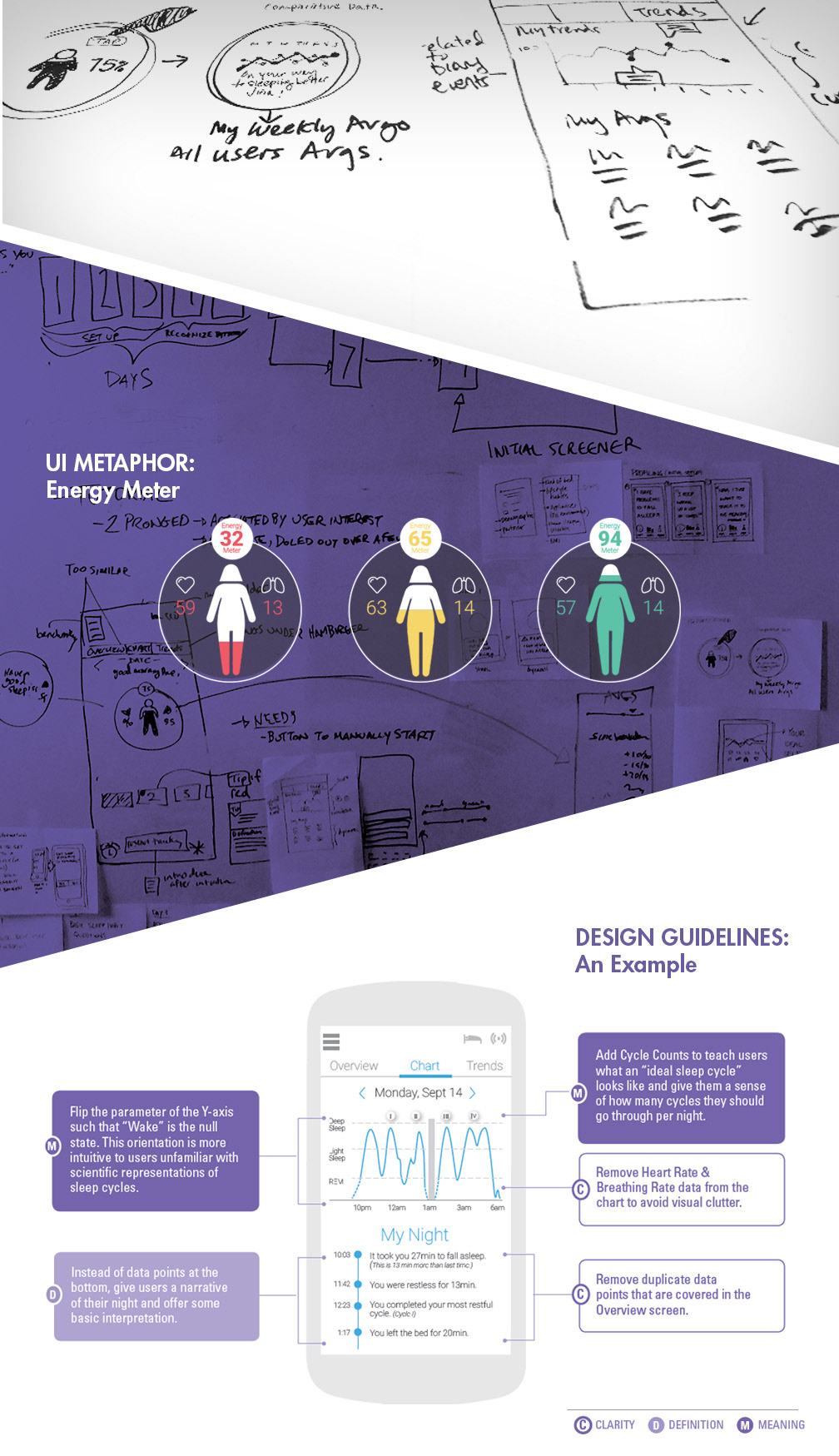 Client Testimonial
"I read the final report last night. I read it again and again until now. Since the output was so nice i couldn't sleep at all. This report is great. I think that it couldn't get any better...It has amazing depth, clarity and fantastic ideas—especially the energy meter."